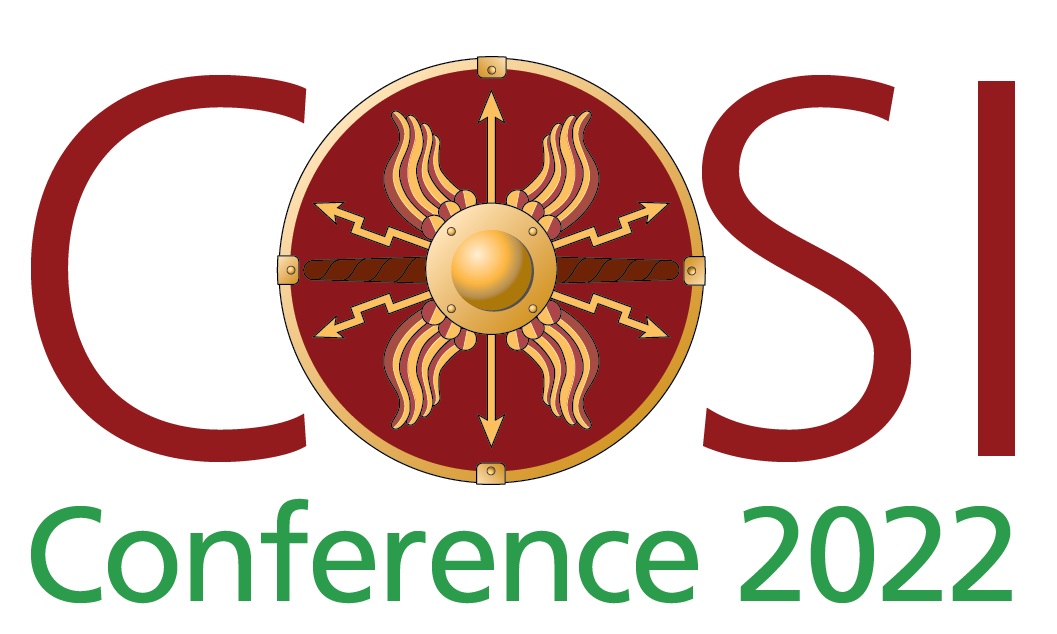 Join fellow colleagues and SirsiDynix staff at the COSI annual conference on 7th-8th July 2022 at The Queen at Chester Hotel. You'll hear the latest information from SirsiDynix on new and exciting product developments including updates on CloudSource OA, Community Engagement Platform, BLUEcloud Mobile, BLUEcloud Course Lists and lots more! There will also be presentations by fellow colleagues from the library community about their use of SirsiDynix products. You won't want to miss it!
The draft agenda for our 2022 conference is available below.

Registration
Registration for the conference is now open. The full attendance fee for both days is £200. Sign up before 15th April to benefit from a 50% early bird discount on conference attendance. And if you are a first time attendee at the COSI conference or willing to present, you will benefit from a further 10% discount on conference attendance.
Click here
to register. You will need to login first. If you are not already a member of COSI (EMEA), you can
join here
.
Pre-conference Training Day
The pre-conference training day will take place on Wednesday 6th July 2022 from 10.30 AM to 4.30 PM. The following topics will be covered: Symphony Administration Essentials and Inventorying your collections with SirsiDynix Symphony. More information on the pre-conference training is available here.
Keynote Speech
We are pleased to announce Andrew Cox, senior lecturer at the Information School, University of Sheffield as our keynote speaker for 2022.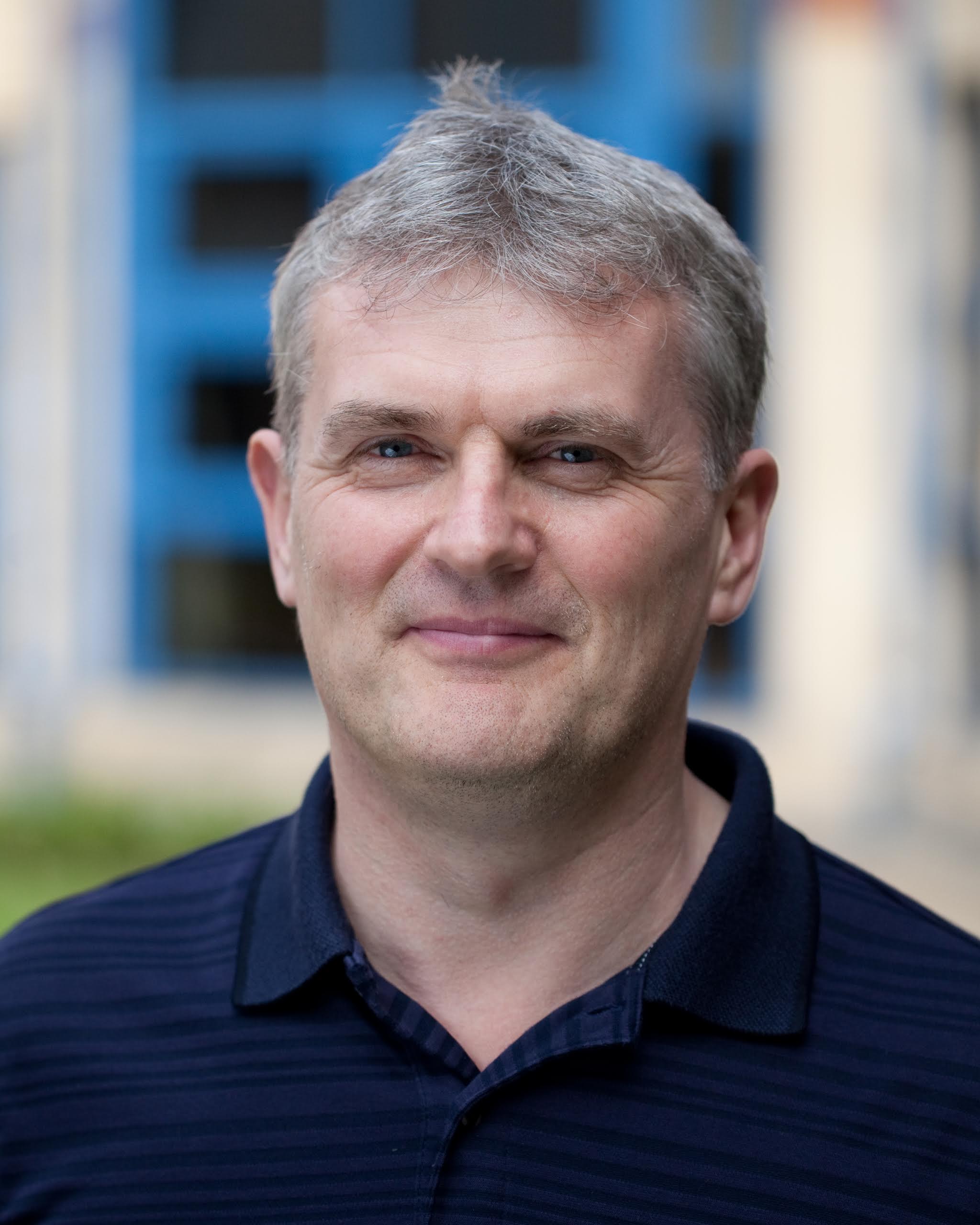 Much of Andrew's recent research has been around the impact of information professionals in such areas as the management of research data, in supporting well-being, in the management of space, and mostly recently their potential roles in artificial intelligence.
COSI EMEA Conference Programme 2022

Thursday 7th July (Day 1)

Thursday 7th July (Day 1)

08:30 - 10:00 - Registration

10:00 - 10:15 - Chair's Welcome: a welcome message from the Chair of COSI
10:15 - 11:15 - Opening session: SirsiDynix news and product vision
11:15 - 11:45 - Tea & coffee break
11:45 - 12:20 - Exhibitors' Introduction
12:20 - 13:20 - Lunch

13:20 - 14:00 - TBC

13:20 - 14:00 - CloudSource OA
(SirsiDynix)

Join us for an in-depth look at our newest content solution.

14:10 - 14:50 - What's your problem: How the ULMS consortium lets patrons query their checkouts through Enterprise My Account
Nathan Scrimshaw (University of Greenwich) and Stewart Brownrigg (University of Kent)

A follow up to our presentation at the Enterpris subgroup meeting in December 2021, this is a more in-depth technical look at how we created a 'Report a Problem' button for checkouts, to enable patrons to report issues and queries to library staff regarding specific items.

We'll look at how we used javascript, perl and yml, on the Symphony server and in Enterprise, to add functionality to the patron account area. We'd then like to open the discussion out and explore any problems/ideas with the audience to investigate whether this custom work could be developed further, and how it can be shared with the community.

14:10 - 14:50 - Community Engagement Platform: Product Overview


(SirsiDynix)

Do you want to increase engagement with your users? The Community Engagement Platform (CEP) helps you to connect with your users through events and targeted, multi stage campaigns.

COSI conference attendees will be invited to join a campaign that we'll use to walk you through the ins and outs of using CEP to promote events and your service.

14:50 - 15:20 - Tea & coffee break

15:20 - 16:00 - Customising Portfolio
Jonathan Crew (Royal College of Surgeons of England)

This presentation will focus on customising Portfolio, based around our exhibitions and upcoming oral history projects.

15:20 - 16:00 - TBC
(SirsiDynix)

16:10 - 16:50 - COSI EMEA Business Meeting. Open to all COSI EMEA members.

19:00 - 23:00 - Conference Dinner at The Queen Hotel Chester

Friday 8th July (Day 2)

Friday 8th July (Day 2)

9:30 - 10:10 - CloudSource OA: too large for a small special library?


Mario Ubink (IBFD)

When CloudSource OA was first introduced we thought it would not be suitable for a small, specialized library like ours. In this presentation I will explain why we implemented it anyway. I will also demonstrate our implementation, and share some initial usage figures.

9:30 - 10:10 - BLUEcloud Staff: Product Overview


(SirsiDynix)

Join us for an update on MobileStaff and BLUEcloud Circulation. We'll review the latest functionality for managing users, circulation and holds. We'll also review using MobileStaff for self-issue.

10:20 - 11:00 - TBC

10:20 - 11:00 - BLUEcloud Lists
(SirsiDynix)

Find out the latest about our BLUEcloud lists product including a highlight of the key functionality and upcoming features.

11:00 - 11:20 - Tea/coffee break

11:20 - 12:20 - Keynote: Artificial Intelligence: What's the story?

Dr Andrew Cox, Senior Lecturer, Sheffield University

Artificial Intelligence is predicted to have a huge impact on our way of life in the next few years. Yet its use has already been surrounded by controversy. This talk seeks to make sense of some of the "stories" that surround AI from the perspective of librarians, because directly and indirectly AI will almost certainly have major effects on library services and professional work. What is the story we want to tell about AI?

12:20 - 13:20 - Lunch
13:20 - 14:20 - SirsiDynix Q & A
14:30 - 15:10 - TBC

14:30 - 15:10 - BLUEcloud Mobile
(SirsiDynix)

15:15 - 15:45 - Do you have any books on Shelves?
Iain Gray (Royal College of Art)

The presentation will be about how we implemented various policies and procedures during the lockdowns and how we eventually welcomed back students who were in their last year but had never set foot inside the library before.

I'll give a summary of the various things we introduced during the pandemic that have carried on now that we are fully open, but the main focus will be the wayfinding tool we have trialled this year. I'll chat about how we implemented it, what work was required in Symphony/Enterprise and our discovery platform. I'll look at stats on usage and hopefully if we get enough submissions on the survey what the end users have thought about it.

15:15 - 15:45 - Symphony Data Control Product Overview
(SirsiDynix)

Looking for an easier way to access, export, and edit your ILS data? Symphony Data Control is SirsiDynix's browser-based interface for leveraging the power of Symphony's API selection tools. This product makes quick work of editing your Symphony tables and doesn't require any prior knowledge of coding. Data Control extends the power of the API to a broader audience, and the granular permissions allow selected staff to run queries, while limiting edit capabilities to only authorized staff.

In this session, we will give an overview of Data Control and demonstrate what it can do for your library.
COSI EMEA Conference Programme 2017