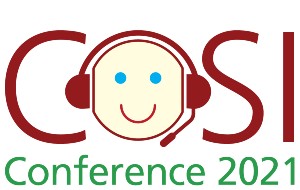 The Annual COSI EMEA Conference is attended by systems librarians and other technical-support staff who use SirsiDynix software, along with SirsiDynix's own sales and technical teams.
Every year we see delegates from almost every type of library from the UK, Europe and the Middle East - from public libraries and academic institutions to archives and museums.
Due to the on-going COVID-19 situation, the COSI (EMEA) committee has decided to schedule a virtual conference in 2021.
We will confirm the July date, agenda details, exact format and arrangements for virtual attendance soon.
Previous Conferences details contain links to the presentations from the 2014 to 2019 conferences - however you will need to be logged in to access them.