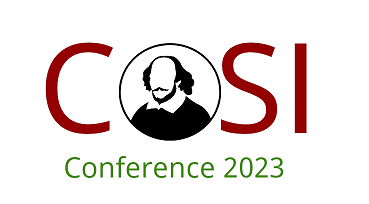 Join fellow colleagues and SirsiDynix staff at the COSI annual conference. You'll hear the latest information from SirsiDynix on new and exciting product. There will also be presentations by fellow colleagues from the library community about their use of SirsiDynix products. You won't want to miss it!
The draft agenda for our 2023 conference will be available soon.
Registration
Registration for the conference is now open. If you register before 1 May 2023, you will enjoy a 35% discount on the attendance fee (GBP 130 for 2 days, instead of GBP 200).
Draft Agenda
COSI EMEA Conference Programme 2023

Thursday 13th July (Day 1)

Thursday 13th July (Day 1)

08:30 - 10:00 - Registration

10:00 - 10:15 - Chair's Welcome: a welcome message from the Chair of COSI
10:15 - 11:15 - Opening session: SirsiDynix news and product vision
11:15 - 11:45 - Tea & coffee break
11:45 - 12:20 - Exhibitors' Introduction
12:20 - 13:20 - Lunch

13:20 - 14:00 - 

 

14:10 - 14:50 - 

 

14:10 - 14:50 - 
14:50 - 15:20 - Tea & coffee break

15:20 - 16:00 - 

 

15:20 - 16:00 - 

16:10 - 16:50 - COSI EMEA Business Meeting.  Open to all COSI EMEA members.

19:00 - 23:00 - Conference Dinner at The Crowne Plaza

 

Friday 14th July (Day 2)

Friday 14th July (Day 2)

9:30 - 10:10 - 
9:30 - 10:10 - 

10:20 - 11:00 - 

 

 

 

 

10:20 - 11:00 - 

11:00 - 11:20 - Tea/coffee break

11:20 - 12:20 - Keynote: 

12:20 - 13:20 - Lunch
13:20 - 14:20 - SirsiDynix Q & A
14:30 - 15:10 - TBC

 

14:30 - 15:10 - 

15:15 - 15:45 - 

15:15 - 15:45 - 
COSI EMEA Conference Programme 2017