Welcome
Welcome to User Group members accessing the COSI EMEA web site. I hope that you will find the site useful and easy to use.
The web site is designed to include as much information relating to the User Group as possible, including minutes of all meetings and conference presentations. It also includes member details, including the contact details of committee members.
---
COSI (EMEA) Annual Conference 2023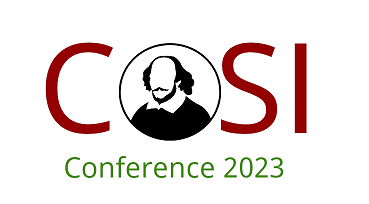 Join fellow colleagues and SirsiDynix staff at the COSI annual conference in
Stratford-upon-Avon
, a medieval market town and birthplace of William Shakespeare, on 13th – 14th July 2023.
You'll hear the latest information from SirsiDynix on new and exciting product. There will also be presentations by fellow colleagues from the library community about their use of SirsiDynix products. You won't want to miss it!
The draft agenda for our 2023 conference will be available soon.
Registration
Registration for the conference is now open. If you register before 1 May 2023, you will enjoy a 35% discount on the attendance fee (GBP 130 for 2 days, instead of GBP 200).
Exhibitors
---
Call for presentations - COSI (EMEA) needs YOU!
The COSI Committee are looking for speakers/presenters to share their knowledge and experience of working with SirsiDynix products at our annual conference. Are you enthusiastic about sharing knowledge and helping people problem solve challenges in the Library environment? This will be the ideal platform to present a session help others learn from your experiences. A session is normally about 40 minutes, including time for questions, discussion and changing sessions or you may prefer to share a session with another colleague on a topic of joint interest.
Please let the Committee know if you are prepared to contribute so we can plan the programme for 2023.
Mario Ubink, Chair COSI.
---
COSI (EMEA) Committee
The COSI (EMEA) Committee are looking for more support from our user group members.
Our previous Conference Chair has now left the role, so we need some new people to help organise it.
Please think about whether you could help out on committee in any capacity. The time commitment is very small. If you're interested in finding out how you could help, or volunteering, please
contact us
.